Circle of Belonging
10/03/2019 04:56:20 PM
| | |
| --- | --- |
| Author | |
| Date Added | |
| Automatically create summary | |
| Summary | |
This new year's message from Rabbi Orden appeared in the NJ Jewish News' September 18th issue.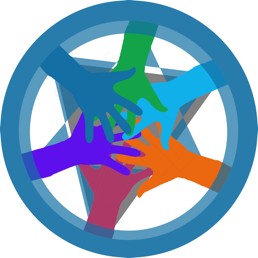 WHEN WE ASK someone, "Do you belong to a synagogue?" what we usually mean is: "Are you a member?" "Do you pay dues?" But belonging is much more than that. Congregation Beth Hatikvah chose "belonging" as our theme for the coming year because we believe most people yearn for connection and community. As one of our members remarked, long ago human survival depended on belonging, and in some sense it still does. Over the summer, as we discussed "belonging," another member pointed out that the word "longing" is embedded in "belonging." It seems to be part of our DNA to have a deep need and longing to connect with others.
For Jews, the idea of belonging is expressed by covenant. A covenantal community recognizes that our relationships with others and with God are not just about filling our individual needs. Belonging means we need each other and are responsible for each other. Belonging, at its best, gives us the strength and security and connection to be able to turn outward and include more people in our definition of belonging.
The danger arises when we divide the world into those who belong and those who do not. For most of our history, Jews lived in lands where we did not belong, and we know too well the dangers that arise when groups of people are excluded.
There was a time in human history when people survived by banding together in tribes. Belonging meant food, warmth, and protection. We live in a different world now. If we are going to survive, we need to create covenantal communities in which each of us contributes to the good of all. If we are going to survive, we must use the strength and security we feel within the bonds of family and community to continuously widen our circle of belonging.
Fri, July 10 2020 18 Tammuz 5780